Outdoor/Walk and Talk Therapy
It's becoming a popular alternative to traditional face to face therapy and I feel it can bring out a different aspect to the learning that occurs in counselling.
Here's a little bit more about it and what you'll need to consider in order to decide if it's for you:
Walk and Talk (W&T) therapy takes place outdoors and allows you to explore in nature rather than a therapy room. It can be a very enlightening and enriching experience, particularly if you find you enjoy nature, would like to spend more time outside but don't often get the opportunity to or simply enjoy wildlife and the colours that nature provides.
You'll find that one of the main differences is that nature itself may be used by the Counsellor as a way of counselling, such as using the surroundings for grounding techniques or looking for metaphors in the environment. These can add valuable insights and provide novel ways of thinking about problems that otherwise you may have battled to verbalise. If you struggle talking about your concerns then this can be an effective method of assisting you in being able to open up about difficult topics.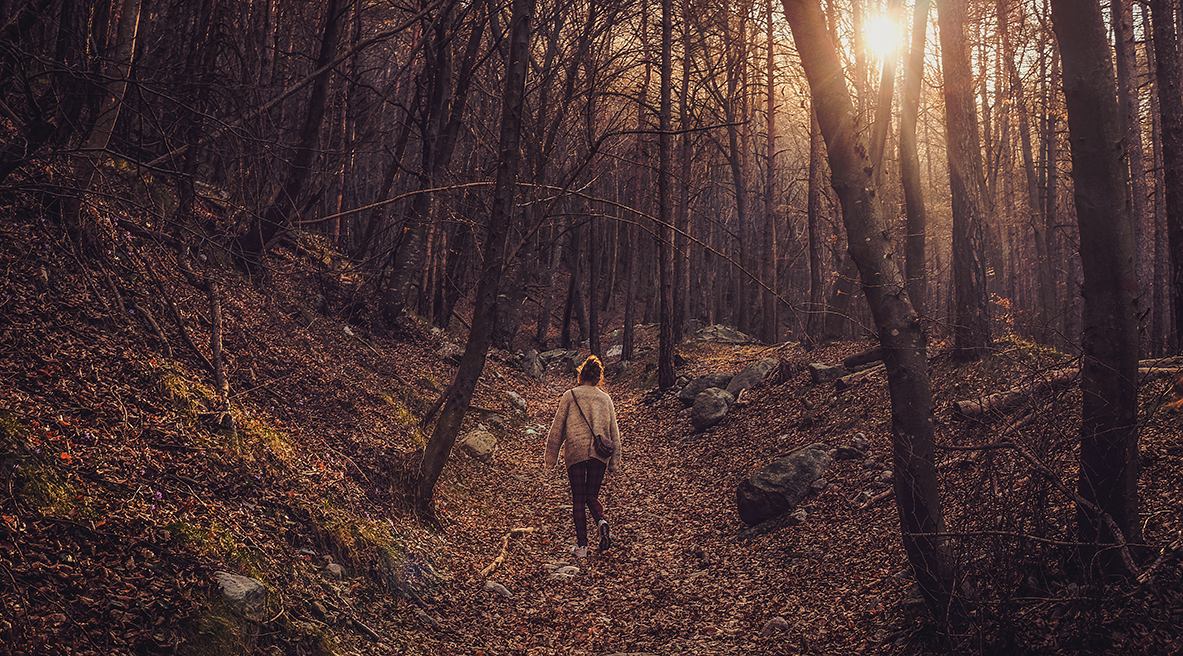 Advantages of W&T:
Covid-safe walking therapy on a route located either in Glossop or Huddersfield which has been risk-assessed ahead of your session, tried and tested and suitable for the process of counselling for both Client and Counsellor.
W&T promotes a connection to nature to allow a break from your normal surroundings, a break from four walls and a chance to embrace the environment for 50 minutes each week. The act of taking steps can be seen as your metaphorical journey in counselling, running parallel to your developing understanding of yourself.
Challenges of W&T:
Any designated route has been risk-assessed for health and safety, levels of fitness, privacy, shelter, seating and general facilities. Please make sure you have a least a basic fitness level, as although the routes chosen will be easy to moderate in difficulty on a fine weather day you may be walking the full 50 minutes of the session at a slow to moderate pace. Although accessible paths have been chosen, please still expect stones, rocks, mud, puddles, branches etc. as minor obstacles that cannot be avoided.
If you have known underlying health issues associated with breathing concerns, COPD, high blood pressure, heart conditions, DVT or mobility issues that prevent you walking for more than 10 minutes at a time then W&T is unlikely to be suitable for your health and physical needs.
Wheelchair accessible paths can also be risk assessed so please do highlight your needs in the initial consultation.
Do I have to stick with W&T?
You can mix and match W&T sessions with remote and face to face sessions (where available), you do not have to keep to this format for each session; there is flexibility in the options available to you.
You may not want Counselling but you do want to experience nature in a mindful way, that's something I can cater for too.
I offer single sessions; block bookings and you can choose from mindfulness sessions or counselling sessions; whichever best suits your needs.
Things to consider:
Privacy cannot be 100 % guaranteed in the same way as attending counselling in a therapy room or remotely, by walking around in public spaces there are likely chance- meetings such as bumping into neighbours, friends, family and colleagues therefore there are agreed procedures in place in these circumstances outlined in your contract.
With each session you'll find that your content changes, if you feel you have an at-risk or safeguarding concern to talk through then this needs to be done remotely (telephone/ Zoom) in order to process the risk and ensure confidentially, therefore please do highlight ahead of time if you need to talk through sensitive material.
A basic first aid kit will accompany the Counsellor. If you have specific nature-related allergies, such as hay fever etc, then please do ensure you carry your usual medication for this. You will need suitable walking shoes and to be prepared for changeable weather.
Toilet facilities are not available on all walks and preparation for this is advised or the ability to not be shy about utilising the surroundings if needs demand it!
The weather will undoubtedly play a role in the session so there are continency plans available as outlined in your contract when you sign-up.
From the blog
Latest Posts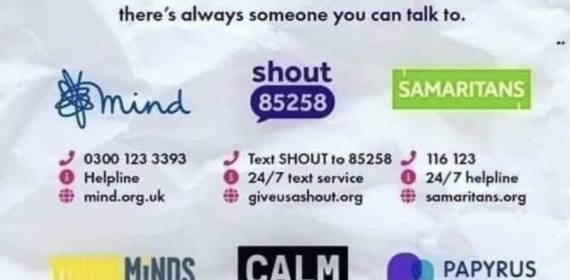 Whilst I've written about self-care for many December's now, it's still an important topic that gets over-looked. We spend a lot of time preparing and making sure everyone else is taken care of this month whether that's with love, support, presents on the big day or an encouragement to...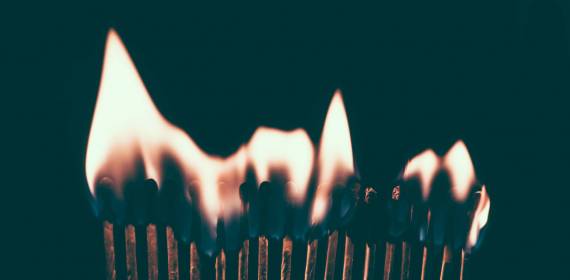 Burnout is fast becoming a big problem in all areas of life, whether it's down to work stresses, family life, the pressure you apply to yourself to constantly be ok or a combination of all these things; if your overall day to day leaves you:  feeling helpless,   disillusioned,   and completely...
Location:
Huddersfield
and Glossop
Email:
lindsay@viavitaecounselling.com
Phone:
07307 389 896 Mon-Fri: 9am – 6pm