Your first session:
Contracting:
After a free initial consultation session with me you'll receive your welcome pack, containing the Privacy Policy (hyperlink to the policy) and contracts.
You need to return these signed, 2 days prior to your first appointment. They will be emailed to you before the session to give you time to read through them- in deciding to sign, you will be agreeing to those terms and conditions and entering into a counselling contract with me. You have the right to withdraw from the contract at any time but in doing so I ask that all fees are settled in full.
In your first counselling session we'll have a brief discussion of the contract's pertinent points, just to make sure you were happy with what you signed and understand the full conditions of being signed up to work with me.  We'll talk about 'what counselling will look like' should you continue to progress with further sessions. This takes about 10-15 minutes to go through. The first session is a good opportunity to ask any questions you have a bout the therapy that lies ahead.
The remaining time is your time to express the concerns and issues you are experiencing in your life and what you would like to focus on. This can be the daunting part and exposing.
The remainder of the session:
If at this point you know instinctively that I am not the counsellor for you then it is important to say so. Counselling is a painful process at times and trying to open up to someone you do not feel a connection to can make the experience worse. I work hard to create a friendly, approachable and empathetic environment which remains judgement-free. Your emotions, thoughts and feelings will be held with care and support.
Once you have shared your issues then I will ask what therapy goals you have- it is good idea to think about these before you arrive to the session if you already know what areas you want to work on. For those that might struggle with this, we can work together to identify some goals from the content that you share in the session.
Initially I like to offer 6 sessions to a client in order for a trust to begin to form; on the sixth session I will offer a review of the progress made to-date and if you chose to continue with me then we can make plans for further sessions.
There will be no pressure to continue if you feel things are not working out for you, that you are struggling with the commitment or it is just not the right time for you to be working on yourself right now. The decision to continue or terminate will be yours to make.
Making contact:
Please use the contact page on this website in order to let me know you want to ask me some questions, book an appointment or both.
I'll either phone you or make contact via your email address to arrange a suitable time to talk things through with you; you can share your preference on the contact form.
The initial contact is free of charge either by video calling or telephone. It is an opportunity for you to ask anything that you wish about counselling and explain briefly the issue(s) that you are going through; this usually takes about 30-40 minutes. Based on this conversation we can both decide if we will be able to work together. If you are happy to progress then we can book a full counselling session at a time that suits you and you can choose face to face outdoor or remote options depending on what is best for you.
You'll be asked to make payment either on the day of me making contact with you (if you are a new client) or two days prior to your appointment, therefore please do make sure you have sufficient funds available when making a booking. If you cancel your session without 48 hours' notice you will still be charged for the session, so it is important that you pay on time or cancel on time.
From the blog
Latest Posts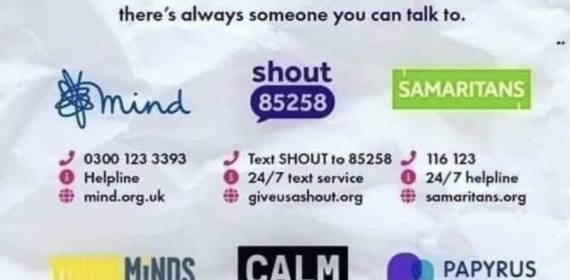 Whilst I've written about self-care for many December's now, it's still an important topic that gets over-looked. We spend a lot of time preparing and making sure everyone else is taken care of this month whether that's with love, support, presents on the big day or an encouragement to...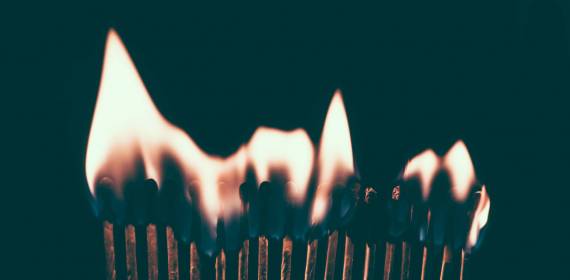 Burnout is fast becoming a big problem in all areas of life, whether it's down to work stresses, family life, the pressure you apply to yourself to constantly be ok or a combination of all these things; if your overall day to day leaves you:  feeling helpless,   disillusioned,   and completely...
Location:
Huddersfield
and Glossop
Email:
lindsay@viavitaecounselling.com
Phone:
07307 389 896 Mon-Fri: 9am – 6pm