Can I help you?
So, what's been happening to Via Vitae under lock-down?
I've been training, training and training!
I've also been thinking about how to better connect with you and how to provide you with help.
I've gone back to basics and really explored what clients want from me.
I've concluded that initially, when you make your decision, you want to know about me, don't you?! It's seems really obvious and natural that you want to be inquisitive and curious about who I am, what I do, and what I can do for you, so I want to make that easier for you and clearer, starting today!
Firstly- here I am- this me on a pretty average day.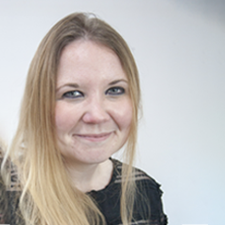 You have visual, now for the background:
I've had a longstanding interest in people since collage age. I've always been curious and often mesmerised by the choices we make, why we make them, our thoughts, feelings and emotions. I've always been more of an individual than what we might call a 'follower.' I'm not big on groups; I like the people that stand out right through to the quiet folk and if you have a quirk, even better! You'll be my kind of person!
I had an odd journey to get to being a counsellor. 14+ years in a largely administrative background, finishing as head of a department. I came out of this environment as pretty procedural, business- minded and very clear about what I wanted in my life. Ambitious and very focused on becoming a counsellor, I studied when I could over those 14 years. Now I have my own private practice and I contract as a counsellor too.
What makes me, Me?
I like penguins.
I enjoy sarcasm.
My taste in music ranges from Motown to Metal.
I like to create! Painting, drawing, charcoal, messy work usually in the name of being expressive and emptying out my mind on to paper or canvas.
I am deeply reflective.
I can be loud about things I am passionate about- injustice offends me and I cannot be quiet about that.
How can I help you?
I specialise in workplace stress as a niche, having worked for so long in a corporate climate working my way up through the ranks, I saw pretty much everything and experienced it all from both sides of the coin.
If your job is your main concern right now, from friction in your team, managerial issues, progression concerns, feeling unmotivated or trapped, then I can help.
Although that is my niche, I help with other things too:
Anxiety,
Depression,
Bereavement,
Relationships,
Low self-esteem/ confidence issues
or if you just generally feel crappy about a particular area of your life, then I can help you.
What's it all about then, this counselling/ therapy thing?
Attend, show up, be present and make a commitment to sorting out your issues.
Put yourself first- this can be daunting but I'll help you get comfortable with that.
I'll listen, like you've never been listened to before.
I'll say it all back to you- hear your own thoughts said by another person, out loud.
I won't judge you- whatever it is that's troubling you right now I will support you through it.
I'll match your style- if you need to be challenged then I have that covered, it you need to be walked through it then I can do that too.
I'll adapt to what you need, when you need it.
We'll find ways to help you cope, understand and change, together.
I have questions! I want to know if this is for me.
Just give me a call, send a message or email me. I'll call you back within 24 hours on a working day, for free and there is no obligation to sign up.
Whether it takes you 6 seconds or 6 months to decide, I'll still be here, ready to help you, when you need it.